Wool Felt Polishing Wheel for Glass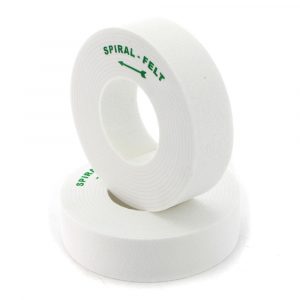 Short Description:
Wool Felt Polishing Wheels are recommendable tools for glass polishing which has particle components of chemical fiber material and a small number of blankets that are mixed together. This polishing wheel is good for cleaning and wiping glass surfaces. Wool felt materials are ideal for buffing, abrading, and polishing applications with their mild natural abrasive component. This makes it suitable for high-polishing products. It has better durability and stability features compared to other materials.

Detailed Description of Wool Felt Polishing Wheel
Product Specification for Wool Felt Polishing Wheel
This polishing wheel is made with 100% natural compressed wool and works well with cerium oxide polishing powder. The standard wool size ranges from 3" to 18" and has a thickness of ½" to 2". All specifications have four density classes: soft, medium, hard, and rock hard. Here's a product specification for a wool felt polishing wheel. Special parameters can be done for the client's requirements and application.
| | | |
| --- | --- | --- |
| D (mm) | X (mm) | H (mm) customized |
| 150 | 40 | 70 |
| 150 | 35 | 70 |
| 150 | 25 | 70 |
| 150 | 105 | 35 |
It can be divided into two edge types: Square Edge Wool Felt Polishing Wheel and Knife Edge Wool Felt Polishing Wheel. Some of the wheels don't have a pinhole in the center. You can request your preferred bore size. It also has extra Accessories: Velcro backs, plastic backs, vulcanizer fiberboards. These accessories can be easily fit into various machines and can complete more polishing tasks.
Square Edge Wool Felt Polishing Wheel                                Knife Edge Wool Felt Polishing Wheel
Features of Wool Felt Polishing Wheel
Wool Felt polishing wheel has so many advantages that make it different from the other glass polishing wheels. Wool is a natural flame retardant and self-extinguishing which adds to its durability. Here are features of the Wool felt polishing wheel which makes it a top-quality polishing wheel.
Wear resistance, chemical resistance, highly absorbent, and environmentally friendly.
It removes the oxide layer and coating.
It improves the quality of metals, glass, and other materials.
It can also be produced with artificial wool wheel type which is a good polishing tool for round and stainless-steel materials.
It can play a good mark in brightening surfaces.
It can also be used to eliminate the shallow surface scratches with a combination of polishing wheel and polishing powder coolant.
This is great for working in angles and corners since the edge can be handled well.
Applications of Wool Felt Polishing Wheel
Wool Felt Polishing Wheel is used for both metal and non-metal material polishing under varied applications. Here is a common application of this polishing wheel.
This polishing wheel is used for removing burrs, light scratches, rust, stubborn stains.
It removes the oxide layer and coating.
It is applied to microelectronic devices, jewelry, and stamp production.
It is also applied for other industries that support various kinds of power tools like aircraft, aerospace, medical fields, and many more.
It is suitable for stainless steel, copper, aluminum, metal, glass, furniture, ceramics, marble, and other non-metallic fine polishing
Customized sizes can be done and can be applied to a 100-angle grinder.
When combined with a buffing wheel, the wool felt polishing wheel can be applied with any compound for cutting and polishing.
Applicable Machines for Wool Felt Polishing Wheel
Wool Felt polishing wheels are applied on bevel edging machines and shaped glass edging machines. This is usually installed on the last polishing processing of various machines like the beveling machine, shaped glass edging machine. It is also suitable for all edging machine brands on the market. For the installation, take note of the direction of the wheel which can be seen on the wheel's mark, and the direction of the motor which should be kept in the same line.
More Customized Polishing Wheels are available, contact us.
Error: Contact form not found.