Brazed Diamond Grinding Discs Brief Introduction
Brazed Diamond Grinding Discs are known for their high processing efficiency rate. They are ideal for complex surface machining. The unique process of their production, brazing, involves the melting and flowing of a certain kind of filler metal which should have a lower melting point than the ones adjoining. It allows the manufacture of some extraordinarily productive cutting wheels and abrasive discs that are much more coherent in function, ensure fast service by grinding at a rapid rate and show a longer lifespan than other similar wheels.

Brazed Diamond Grinding Discs Application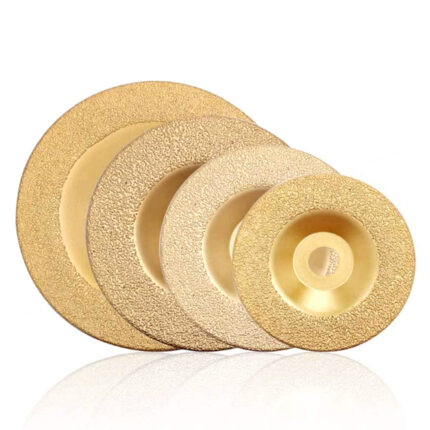 Brazed Diamond Grinding Discs are suitable for marble, glass, ceramic, concrete, vitrified brick metal castings, blended materials, and other wider range of processing fields. The closely combined wear resistance, compactness, and metallurgical properties of brazed diamond tools make them a perfect choice for any intense industrial use.
Features:
Single-piece vacuum brazed diamond grinding disc ideal for angle grinding.
Super efficient functioning.
Shows powerful performance for grinding and polishing purposes.
Diameter 100 mm, central hole size 16 mm perfect for mounting on any grinding machine.
It has a longer work life and comparatively much lower cost.
Detailed Description:
A grinding disc, designed by following the principles of vacuum brazing, especially for angle grinding and polishing.
It is used for quartz stone, artificial stone, granite, marble, ceramics, hard plastics, recast iron, ductile iron, iron plate, stainless steel, glass, jade, wood, auto parts, electric parts, concrete, and other such materials.
It has shown with experiments an extensively long service life without any change in the quality of its performance.
The 16mm central hole allows it to be easily screwed to all kinds of handheld machinery.
It is the go-to grinding disc for accidental events like crashes, fire, earthquakes, e.t.c.
It is proven to be much better in performance than the sintered wheels.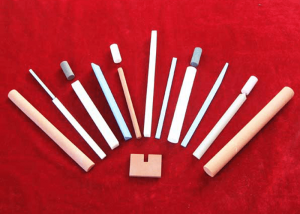 The higher cutting efficiency is due to the firm brazing of diamond onto the center of the wheel. The diamond grit can be made fine, middle, or coarse according to the demand.
The wheel has a strong impact and high-pressure resistance that makes it impossible to deform or break.
Super efficient in smoothening, flattening, and tidying out the surfaces. Gives a delicate finish to any material.
It works fast, showing quick results without spending hours for ground and polished finish.
This superior quality grinding wheel can make your concrete floor sparkle.
Great durability because of coarse-grained diamond crystals.
It buffs the material without polluting the environment with dust.
It is sturdy and therefore fits with all sorts of modern-day grinding machines.
More customized grinding wheels are available, contact us.
Error: Contact form not found.