Vitrified Mounted Points of Silicon Carbide Aluminum Oxide
Vitrified mounted points are primarily used for the inner grinding of different metals and dressing mold. They are great for honing, cutting, roughing, deburring, surface cleaning, finishing, etc. Besides, vitrified mounted points are usually preferred by several industries that need precision metal components.
They are conventional mounted points sintered by a ceramic bond, featuring a metal handle in the center. Vitrified mounted points are found in different dimensions and shapes. They are also mostly made up of aluminum oxide and silicon carbide.  For aluminum oxide, they can be white, pink, or brown, whereas for silicon, they can be black and green it should be noted that the bonds used can either be resin or vitrified type.

Important Features
Feature wear resistance, which offers a long service life and durable grinding mechanics
High-efficient tools for metal grinding, dressing, and repairing.
Feature durable and highly-attached metal handles
Ideal balance control
Great for high-volume foundry operations and small job shop applications, ensuring less burn, cool cut, and higher metal removal rates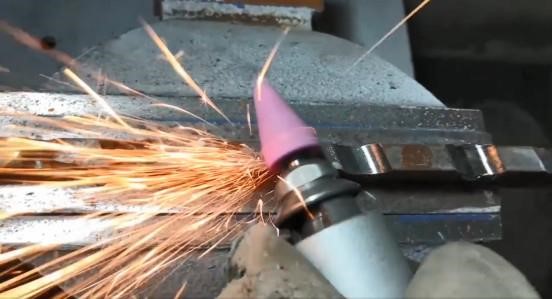 Specifications of Vitrified Mounted Points Products
The market is filled with vitrified mounted points products that have different specifications. During production, the regular material used includes Ruby grains, pink fused alumina (PA), Brown fused alumina/Brown aluminum oxide (Brown corundum [A]), White fused alumina/White corundum (WA), and green silicon carbide/green carborundum (GC).
Check below to see the standard specifications for vitrified mounted points.
Explanation of the shape code system
D = Mounted point outer diameter
3 mm & 6 mm Shank diameter
T = Mounted point width
40 mm standard Shank Length
| | | |
| --- | --- | --- |
| Shape | DxT | Max RPM |
| W160 | 6×6 | 105000 |
| W162 | 6x 10 | 105000 |
| W163 | 6x 13 | 105000 |
| W164 | 6x 20 | 105000 |
| W167 | 8×6 | 78000 |
| W170 | 8×13 | 78000 |
| W174 | lOx 6 | 63000 |
| W175 | lOx 10 | 63000 |
| W176 | lOx 13 | 63000 |
| W177 | lOx 20 | 63000 |
| W179 | lOx 32 | 63000 |
| W183 | 13x 6 | 48500 |
| W184 | 13x 10 | 48500 |
| W185 | 13×13 | 48500 |
| W186 | 13x 20 | 48500 |
| W187 | 13×25 | 48500 |
| W188 | 13x 40 | 48500 |
| W192 | 16x 6 | 39400 |
| W193 | 16x 10 | 39400 |
| W194 | 16×13 | 39400 |
| W195 | 16x 20 | 39400 |
| W196 | 16x 25 | 39400 |
| W197 | 16x 50 | 39400 |
| W201 | 20x 6 | 31500 |
| W202 | 20x 10 | 31500 |
| W203 | 20x 13 | 31500 |
| W204 | 20x 20 | 31500 |
| W205 | 20x 25 | 31500 |
| W206 | 20x 32 | 31500 |
| W215 | 25 X 3.2 | 25200 |
| W216 | 2Sx 6 | 25200 |
| W217 | 2Sx 10 | 25200 |
| W218 | 25x 13 | 25200 |
| W219 | 2Sx 20 | 25200 |
| W220 | 25x 25 | 25200 |
| W222 | 2Sx 50 | 25200 |
| W225 | 32x 6 | 19700 |
| W226 | 32x 10 | 19700 |
| W227 | 32x 13 | 19700 |
| W235 | 40x 6 | 15700 |
| W236 | 40x 13 | 15700 |
| W237 | 40x 25 | 15700 |
| W238 | 38x 40 | 15700 |
Shape Types
Below is the precise description of the three shape types of vitrified mounted points that could help choose the perfect shape:
"A" Shapes– These are perfect for metal fabrication plants with general maintenance applications.
"B" Shapes– These are designed for light deburring of machined parts. They can also work for surface finishing or polishing molds and dies.
"W" Shapes– These are the standard shapes ideal for precision grinding, particularly for machined parts, dies, and molds. They involve medium to heavy stock removal.
Detailed Description
Vitrified mounted points are often used in the foundry and precision engineering workshops. They help effectively with deburring and cleaning castings and machined parts. They can be seen in different shapes and two specific abrasive types. These types include silicon carbide and aluminum oxide. Check below for detail.
Silicon Carbide Vitrified Mounted Points
Silicon carbide vitrified mounted points are designed for grinding, cutting, and honing non-metallic material, non-ferrous steel, cast iron, brittle & hard carbide, stone, gem, and glass. They are grouped into green silicon carbide and black silicon carbide mounted points.
Applications Silicon Carbide Vitrified Mounted Points
The standard applications of vitrified mounted points are internal grinding, blending contours, deburring molded components, offhand bench grinding, mold finishing, and tool/die. They are widely applied because they come from medium to hard points.
Silicon carbide vitrified mounted points are used for
Surface Grinding
Edge Grinding
Cutting/ Honing
Surface Finishing
Features of Silicon Carbide Vitrified Mounted Points
Features a fast-cutting abrasive performance, ideal for non-ferrous metals and low-pressure conditions.
Harder and sharper grain type than aluminum oxide
Great for finishing
Easy application for cutting plastic, glass, and metal materials
Aluminum Oxide Vitrified Mounted Points
Aluminum oxide vitrified mounted points are designed for industrial use because they are applied on painted surfaces, bare wood, and metal. They are more durable than silicon carbide materials. They are grouped into pink & white aluminum oxide and brown aluminum oxide. The pink and white aluminum oxide provides starker contrast than brown aluminum oxide, and it can break down quicker than its brown counterpart. The brown, on the other hand, is the most common form and can offer longer service life because of grains that crack and break down slower than its pink & white counterpart.
Applications of Aluminum Oxide Vitrified Mounted Points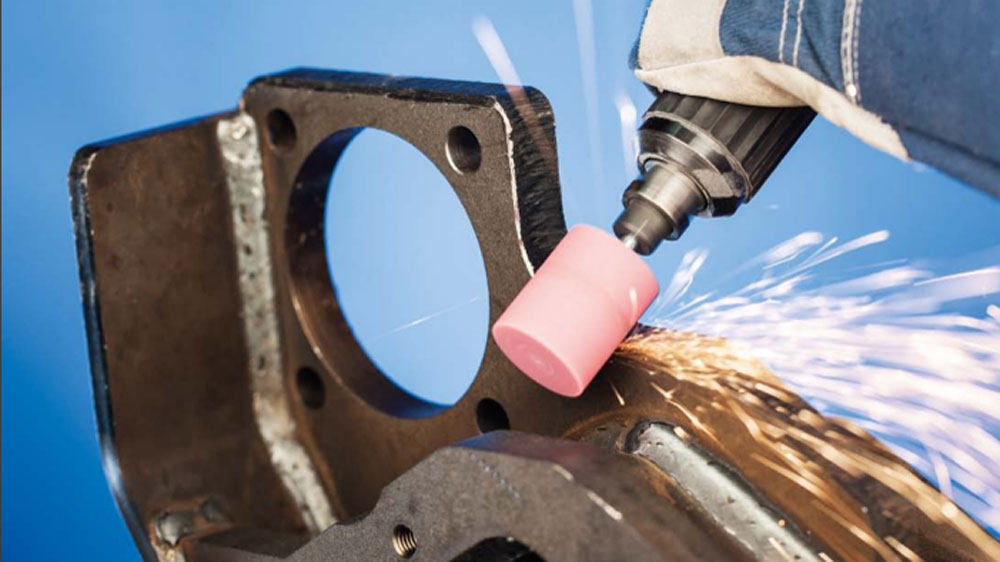 Aluminum oxide vitrified mounted points are used frequently in several industries because they are durable.  Below are some of their applications:
External and internal bearing and grinding
General-purpose stock removal to light deburring
Used on die in-line/straight shank grinders
Aerospace components and medical implants.
Features of Aluminum Oxide Vitrified Mounted Points
Wear-resistant with longer work-life
Low-maintenance cost and excellent shelf life
Highly efficient and durable
Applications of Vitrified Mounted Points: Industrial Fields and Areas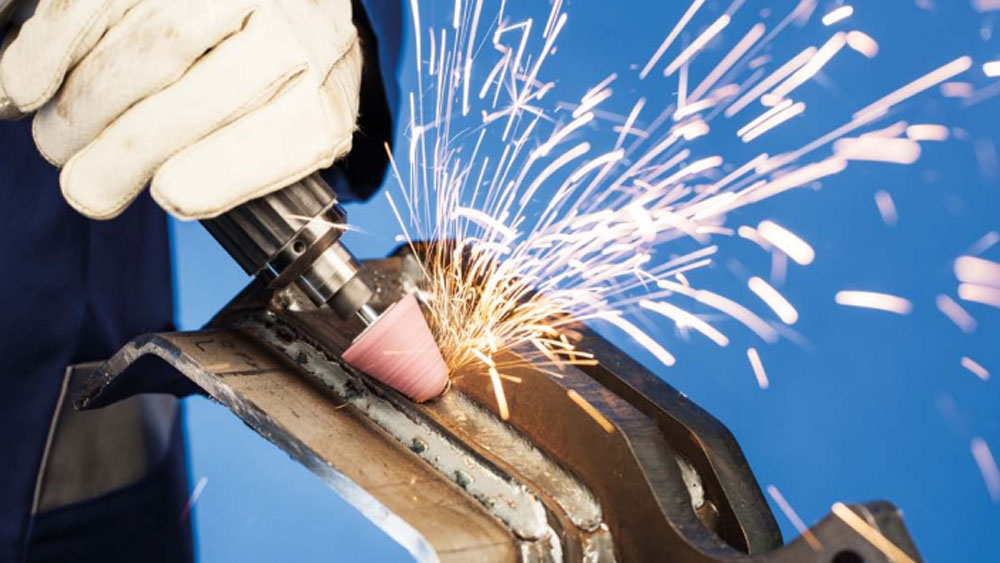 Several industries use vitrified mounted points for various applications. Some of these industrial fields and areas include:
Foundries
Metal fabrication or welding
Aerospace
Medical industry
Automobile
Manufacturing industry
Energy & environment field
Collision repair
Choosing the Most Suitable Vitrified Mounted Points for your application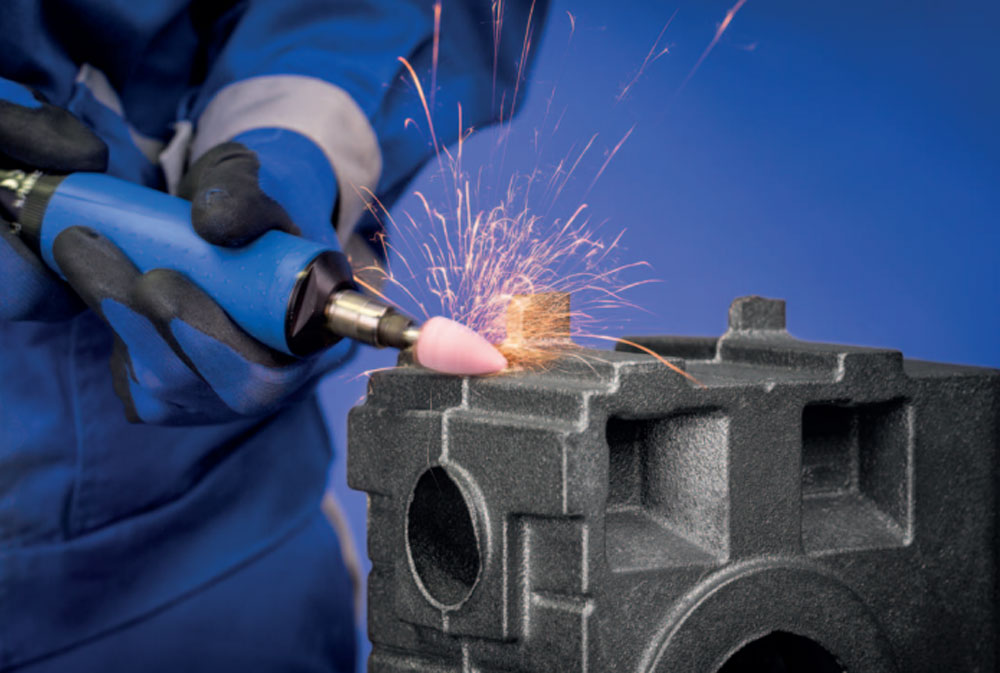 Below are five steps on how to choose the best abrasive for a deburring and edge-breaking process:
Select the grain type: Aluminum oxide vitrified mounted points are a grain type that offers a brighter and high purity surface finish. Their grain is versatile and features a specialty bond.
Select the proper bond: Hard bonds are perfect for softer materials, while soft bonds are ideal for hard materials. This should guide you when choosing the perfect bond.
Select the grit size: The grit size determines the amount of metal that must be removed. The rougher the grain, the lower the grit level. Rougher grit will be preferable for faster stock removal. But a finer grit will be better for light recurring, blending, edge breaking.
Choose the proper shape: Choosing the right shape will help with burring and getting sharp edges. The available shapes with different applications include A, B, and W.
Check the operating speed: You should ensure that the operating speed of your tool is properly checked before the use of vitrified mounted points – it mustn't exceed its maximum for the safety of everyone and prevent the tool from wearing out. Besides, a higher speed may reduce the point's life and decrease the deburring quality. You may check the speed chart that comes with the shipment for the standard and average operating speeds.
Notes:
Follow the steps and try them in actual processing. If it fails, take note of where the process goes wrong.
Remember that finer grit is perfect for a rough surface finish and a harder bond for mounted points for removing too much metal.
Vitrified CBN mounted points wheels can also be used for the internal grinding of metal steel. You may click here to view the product page.
Need more customized mounted points, feel free to contact us.
Error: Contact form not found.