Multi Point Diamond Dresser
Short Description:
Multi Point Diamond Dressers are tools used for truing and dressing conventional abrasive wheels. This is primarily composed of natural diamond and synthetic materials like CVD, PCD, and MCD where it can be applied for straight or form dressing of various steel shanks shapes.  It makes use of various configurations like the single-point, multi-point, chisel shape, straight, angle, and radius configurations. This diamond dresser is a good quality tool for improving the performance of the abrasive grinder through cleaning the round the wheel and by sharpening or opening the face of the wheel.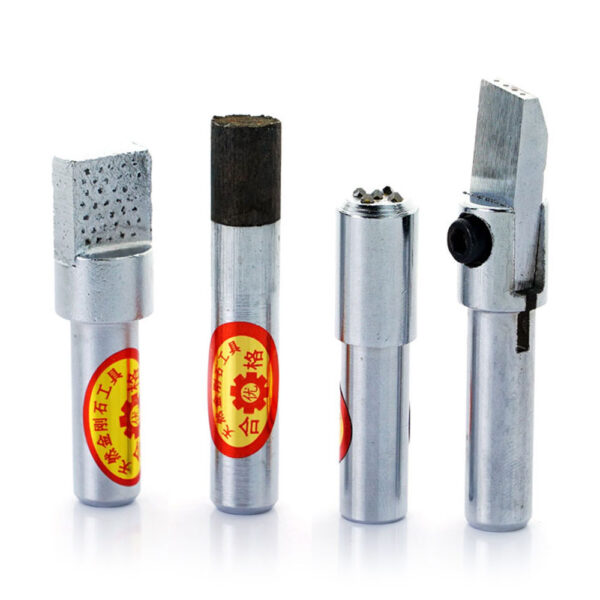 Detailed Description of Multi Point Diamond Dresser
Applications of Multi Point Diamond Dresser
This tool is best for sharpening and correcting grind wheels
It is very much applicable for thinning and dressing traditional forming wheels
It has its own special manipulation in correcting special arcs, angles, and irregular shapes
It has this sharpening action when the grinding wheel gets stuff. The materials is being dropped during the sharpening process while an alumna grinding wheel is applied during the grinding process. For uneven surface polishing, a diamond correction knife is used to trim the surface and level it. This is what makes it highly efficient in grinding performance.

Features of Multi Point Diamond Dresser
Aside from its usage and applications, here are some features of the multi point diamond dresser which are very helpful for truing and dressing productions.
This diamond dresser tool has higher output diamond dresser for dressing and truing.
The dresser comes in different sizes and shapes available for standard and customization requirements.
The general sizes of this diamond dresser are about 0.2ct ~2ct
Advantages of our Single Point Diamond Dresser Tools
It is composed of quality natural diamonds featuring the South Africa premium diamonds where this single-particle ensures precision and glossy finish of various machined parts.
It has stainless steel shank where it is made of high-quality stainless steel that is very durable and steady to use.
This diamond dresser has its own new welding technology application.
To make sure that the diamond is firmly welded and surrounding particles will not fall off easily, a vacuum under low temperature is applied during the welding process.
This tool is highly efficient and can maintain long service life.
What makes it very durable is the presence of a diamond bond in the cemented carbide matrix which provides high hardness and prevents the tool from wearing out.
More other customized diamond tools are available, contact us.
Error: Contact form not found.