About Silicone carbide combination stones
Silicon carbide combination stones feature carbide surfaces with coarse and fine grits. These quick-cutting stones are used to swiftly sharpen tool edges to modest tolerances. Stones cut fairly quickly, and a small layer of transparent oil is generally adequate. Compared to tougher stones, these softer stones provide a number of benefits. They do not get glazed or clogged with debris since they are softer. Plus, they lubricate just as well with water as they do with oil, but they may be used with either. Sharpening knives and tools may be done in a variety of methods, but water stones are favored since the operator has complete control over the operation.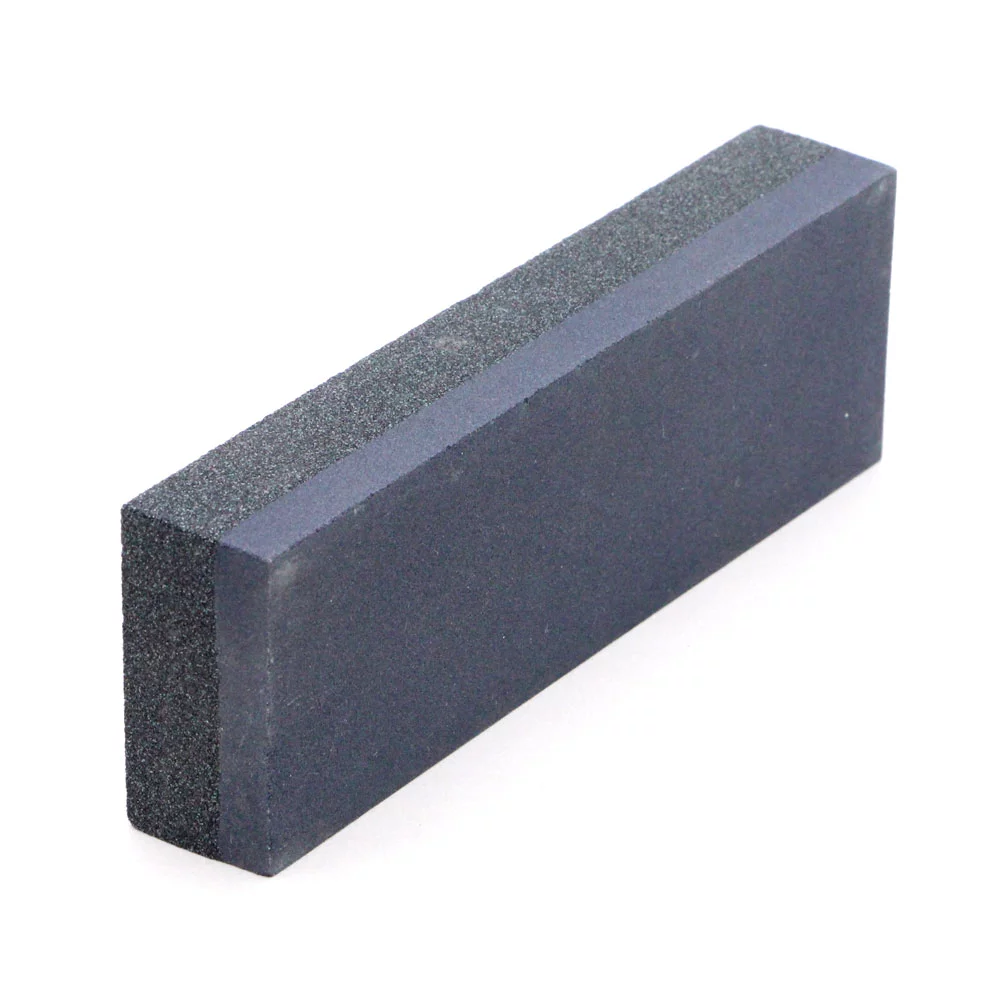 Silicone carbide combination stones

Detail Description
A flat stone used for sharpening tools on a bench is known as a combination sharpening stone (bench stone). It's a hybrid sharpening stone with two distinct grits on two separate faces: one for repairing steel cutting edges and the other for honing and maintaining them. These two sides might be constructed of the same material or separate materials with varying granularities. They're constructed of silicon carbide and aluminum oxide, and they're used to sharpen knives, glassware, and other such items.
A combination sharpening stone is great for creating cutting edges that are both robust and smooth. Knives, chisels, plane blades, and hand scrapers may all benefit from using it to sharpen and polish their edges. Sharpening may be accomplished in two separate methods. The first involves shaping or reshaping a cutting edge by grinding away portions of the metal to modify the angle of the edge and restoring the shape. The second procedure is honing, which entails eradicating minor flaws.
Common Uses:
When compared to Waterstones, a combination sharpening stone is an oilstone that is known for its durability and moderate wear. It also retains flatness longer. It's often utilized for a variety of purposes. These are some of them:
To alter the angle of the edge and reconstruct the shape by grinding away sections of the metal.
Getting rid of any minor flaws in the workpiece
Features of Silicone carbide combination stones
Very user-friendly, making it ideal for sharpening instruments on a regular basis.
Straight-edged instruments should have their cutting edges restored.
Assist in maintaining the instruments' slicing speed and general usefulness.
Incorporate two distinct kinds of stones into a single piece.
Below are the various specs of rectangular silicon carbide combination sharpening stone, featuring the grade, shape, and grit sizes:
| | | | |
| --- | --- | --- | --- |
| Type | Grade | Shape | Grit sizes |
| Combination Grit Sharpening Stone | Coarse | Rectangle | 80-100 |
| Combination Grit Sharpening Stone | Medium | Rectangle | 150-220 |
| Combination Grit Sharpening Stone | Fine | Rectangle | 280-320 |
 Summary
For novices, combination sharpening stones are highly suggested. Users may choose from two distinct sorts of stone while using this type of stone. Sharpening and maintaining kitchen knives and other ordinary steel tools such as plane blades, chisels, wood lathe cutters, precision tools, spokeshaves, and sensitive instruments is easy with its silicon carbide and aluminium oxide combination sharpening stone.
Investing in a combination sharpening stone has various advantages. Aside from being very user-friendly, it's great for regular knife sharpening. To top it off, you can use this sharpening stone to quickly restore the cutting edge on straight-edged tools, ensuring quick slicing and overall usability.
More customized Sharpening Stones are available, contact us.
Error: Contact form not found.