Combination Round Knife Sharpening Stone
The Combination Round Knife Sharpening Stone is a silicon carbide stone with a coarse (120 grit) and fine (320 grit) surface that may be used for deburring, sharpening, and honing. It's a fast-cutting stone with a finger-protection groove that allows the artisan to resharpen blades safely while maintaining a solid grip. It is widely used by metal craftsmen to clean and flatten their tables in addition to sharpening tools. This stone has a diameter of 4″ and a thickness of 1-1/2″.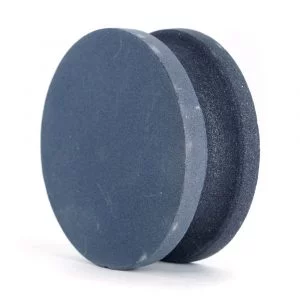 Rough Fine Silicon Carbide Round Sharpening Stone
Bench stones are great for hand dimensioning and sharpening of all sorts of knives, plane blades, chisels, scrapers, or any other instrument that requires a flat, sharp edge
Crystolon is a superior silicon carbide abrasive for rapid stock removal for quick edge shaping with little loading
Sharpening and finishing stone with coarse/fine Crystolon
Using oil with sharpening stones improves sharpening action and reduces clogging of the stone's surface.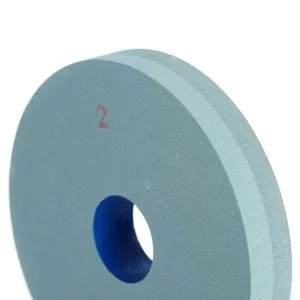 More Customized Sharpening Stones are available, contact us.
Error: Contact form not found.