An electroplated diamond cutting wheel and an electroplated CBN cutting wheel are two types of electroplated cutting wheels. The former is primarily used to machine nonmetallic materials with high stiffness, such as glass, ceramics, tungsten carbide, ferrite, and other nonmetallic materials. Metal, steel, and other comparable materials are primarily machined using the latter.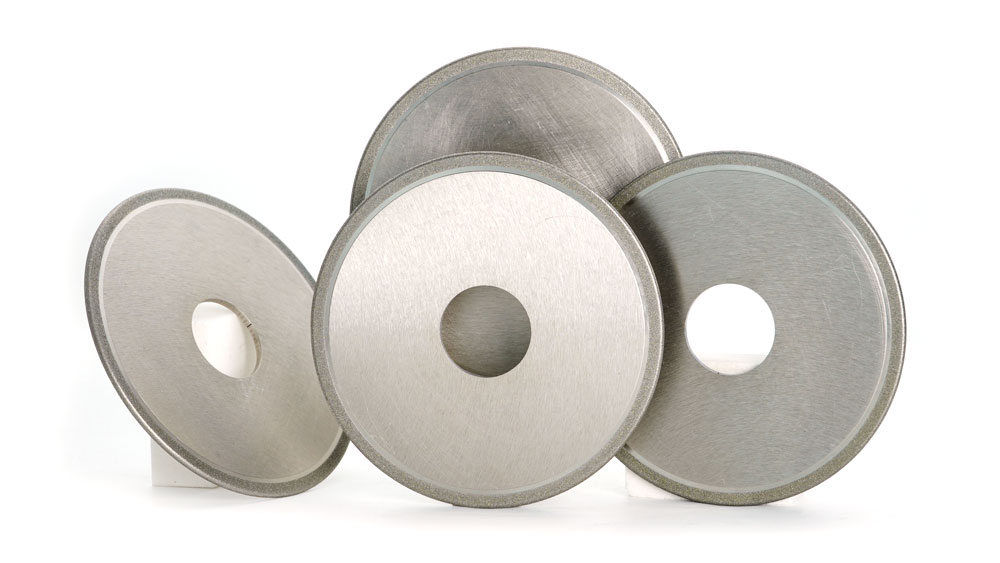 Diamond and CBN Electroplated Cutting Wheels
The following are the distinctive selling propositions that should convince every prospective consumer to acquire electroplated diamond and CBN cutting wheels:
Because of the diamond particles that protrude from the surface, they provide free-faster cutting with less heating and no dressing.
Original size and form are maintained throughout the lifecycle.
Allow for several re-plates of the body, eliminating the need for dressing.
A versatile electroplating technique with little investment and simple production.
Cutting efficiency is high, with excellent surface roughness and a long lifetime.
Overview
Several sectors that understand the value of cutting wheels are constantly on the lookout for the best equipment to accomplish the job. As is well known, the quality and usefulness of the tools, as well as how they interact with workpieces, will determine whether or not acquiring abrasive tools is a wise decision. Cutting material from various workpieces using electroplated diamond and CBN cutting wheels is a terrific suggestion for metal production and fabrication activities. As a result, it's entirely true if specific information regarding these cutting wheels is provided to pique the attention of every possible consumer.

Cutting Wheels
Cutting wheels are sometimes known as "cut off wheels" or "cutting discs." It's made of an abrasive compound and works well for cutting off materials like aluminum and steel. When used with a grinder such as an angle grinder, die grinder, or chop saw, it has a high-rate spin. These wheels are used by a variety of equipment in metal production and fabrication activities to remove material from a workpiece.
In terms of construction and function, cut-off wheels or cutting wheels are fundamentally different from grinding wheels. Cutting wheels are often used to accurately and narrowly cut material at 90-degree angles while grinding wheels utilize an abrasive to grind off substantial portions of the material. Cutting wheels are not as thick as grinding wheels structurally. Although these cutting wheels lack the lateral strength required for side grinding, they have a thin profile that allows them to cut more correctly and cleanly. Cutting wheels are often made of several different materials. The grains (for cutting), the bonds (for keeping the grains), and the fiberglass are the most common (for reinforcing the wheels).
Bond
The bond is a chemical that helps keep the grains in place on a cutting wheel. Manufacturers often refer to the grade or hardness of their products. This grade takes into account not only the hardness of the abrasive granules but also the toughness of the connection that binds them together. When a bond is very firm, the cutting wheel is automatically conditioned to have a longer work-life; on the other hand, when the bond becomes extremely soft, the cutting wheel is automatically conditioned to have a shorter work life. A softer bond has the advantage of shedding grains quicker for a faster cut, maintaining grains in a good place even after they have been worn, showing fresh and sharp grain, and boosting the wheel's cut-rate.
Bonding technologies that can assist retain the abrasive grits to the wheel's surface are required for a bond to handle several materials correctly. Brazed bond cutting wheels, metal bond cutting wheels, resin bond cutting wheels, and electroplated bond cutting wheels are some of the most popular bond cutting wheels.
Electroplated Cutting Wheels
Sharp cutting capabilities, high grain density, good accuracy, high efficiency, and no dressing are all advantages of electroplated bond cutting wheels. They are wheels that may be built in a variety of forms and are ideal for specialized tasks with stringent dimension and geometric shape constraints. In conclusion, they are excellent tools for improving process efficiency and handling complex activities that many other tools may find difficult to manage
Diamond Electroplated Cutting Wheels
When accuracy and efficiency in cutting are required, electroplated diamond cutting wheels are utilized. Both wet and dry cutting is possible with this bond. They are cutting wheels for ceramics, glass, tungsten carbide, quartz, alloy material, and other materials.
Application of Electroplated Diamond Cutting Wheels
Check out the following examples of how electroplated diamond cutting wheels may be used:
Granite, marble, GRP, thermosetting plastics, electro carbons, pre-sintered and pre-fired materials, PVC and pc boards, graphite, fiberglass, soft ferrites, and other materials are often cut using electroplated diamond cutting wheels.
Electroplated diamonds with additional SuperHard saw blades are available. These blades are used to cut marble, granite, and other materials using circular saws, angle grinders, and portable saws.
Features of Diamond Electroplated Cutting Wheels
Electroplated diamond cutting discs have the following characteristics:
Cutting performance that is razor-sharp while generating little heat
Continuous rim cutting discs provide a smoother cutting on plastic, ceramic tiles, and fiberglass.
When compared to a sintered diamond saw blade, it has a better cutting effect and does not break the edge.
Segmented rim cutting discs provide better cutting of granite, marble, and abrasive materials.
The "U" and "Keyhole" shape slots are the most common segmented rim slot kinds
Specifications of Diamond Electroplated Cutting Wheels
There is a variety of diamond electroplated cutting wheels available, each with its own set of unique and popular features. Diamond cutting discs may be made in a variety of shapes and sizes to meet the needs of clients
| | | | |
| --- | --- | --- | --- |
|  Cutting Wheels Photo | | |   |
| Outer Diameter | 12″ (300 mm)– 20″ (500mm) | 4″ (100 mm) – 9″ (230 mm) | 4″ (100 mm) – 9″ (230 mm) |
| Arbor hole (mm) | 25.4 30 50 | 5/8″-11 Flange | 22.23 |
| The thickness of the steel core | 1.8mm 2mm – 3.0mm | 1.4mm – 1.6mm | 1.4mm – 1.6mm |
| Rim | Continuous Segment | Continuous Segment | Continuous Segment |
CBN Electroplated Cutting Wheels
CBN (Cubic Boron Nitride) cutting wheels, like diamond electroplated cutting wheels, are used when accuracy is required and more efficient cutting is required. They may also be used for both wet and dry cutting. Electroplated CBN cutting wheels, on the other hand, are cutting wheels designed particularly for cutting metal, steel, and other comparable materials.
Application of CBN Electroplated Cutting Wheel
Take a look at the examples below to discover how electroplated CBN cutting wheels may be used:
Cubic Boron Nitride is a great cut-off wheel for hardened steel, mold steel, high-cutting steel, stainless steel, tool steel, and other ferrous metals.
The tool's strong stiff core makes it excellent for high-speed cutting tasks.
Features of CBN Electroplated Cutting Wheels
CBN and diamond are inextricably linked when it comes to outstanding tools built particularly for handling superalloy and hardened ferrous materials. They are, in fact, at the top of the list. On the hardness scale, cubic Boron Nitride is second only to diamonds. Its abrasion resistance is nearly five times that of its typical equivalents.
The following are some of the most prevalent characteristics of electroplated CBN cutting discs:
Provide users with tight dimensional tool control that results in polished surface finishes.
No grit dulls the bit.
Chemical resistance and heat conductivity are both excellent.
Removes a lot of stock.
Improved wheel life and higher quality
100 percent (high), 75 percent (middle), and 50 percent (low) grit concentrations (low).
D181–D126 (coarse), D107–D76 (medium), D64–D54 (fine), and D46–D25 (fine) are some of the grit sizes available in superabrasives (Extra Fine)
Specifications of CBN Electroplated Cutting Wheels
The table below contains the overall specification of Cubic Boron Nitride:
| | |
| --- | --- |
| Density | 3.48 g/cm3 |
| Hardness | 75–90 GPa |
| Thermal stability | 1,573–1,673 K |
| Thermal conductivity | 1.3 kW/m·K |
| Melting point: | 3,500 K (10.5 MPa) |
Frequently Asked Questions (FAQs)
Below are questions worthy of being reviewed. The answers should provide additional details for further clarity.
What are the grit sizes for diamond electroplated cutting wheels?
Electroplated diamond cutting discs come in grit sizes ranging from D 64 to D 427. These dimensions aid in the cutting of tough materials including ceramics, tungsten carbide, and fiber-reinforced polymers.
What Material can be worked by diamond electroplated cutting wheels?
Fiber-reinforced duroplastics (GRP, CRP) and technical ceramics are among the materials cut using diamond electroplated cutting wheels.
Do CBN wheels have superior thermal performance?
The heat stability of CBN, according to experts, is a substantial advantage over diamond.
While Cubic Boron Nitride remains unchanged at temperatures over 1,000 degrees, diamond begins to lose a significant amount of hardness around 700 degrees
Are diamond wheels harder than CBN wheels?
When dealing with hard superalloys, most users favored diamond wheels. However, because of the carbon nature of diamonds, when the temperature is high, the wheels may end up dissolving iron.
CBN wheels, on the other hand, have a low carbon content, making them ideal for dealing with hardened steel tools. High degrees of precision may be readily maintained despite cutting off large volumes of material under great heat using CBN wheels. When cutting ferrous metals, CBN wheels are a preferable option to diamond wheels
Wrapping up
In a word, electroplated cutting wheels are effective instruments for performing specialized cutting tasks. You may have a flexible cutting process quicker with the right application and use of electroplated diamond cutting wheels and electroplated CBN cutting wheels. Furthermore, they are long-lasting tools, which helps to lower the cost of production. The specifics in the material should show you how high-quality instruments may fulfill your pleasure in terms of the cutting process.
More other customized cutting wheels are available, contact us.
Error: Contact form not found.