Woodworking grinding wheels are mainly used for the top, face and side grinding the circular saw blades and band saws made of tungsten carbide, high-speed steel, cermet and PCD; processing woodwork drills and mills.
Top grinding wheels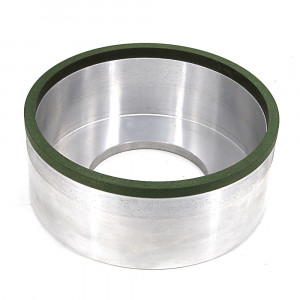 Woodworking top grinding wheels' main type are 6A9, 6A2. They are with Single, Dual, Triple Quad grits to make sure one wheel can finish both roughing and finishing grinding process. This type of grinding wheels is mainly used for machine type: Vollmer, Akemat, Utma and Walter.
Face grinding wheels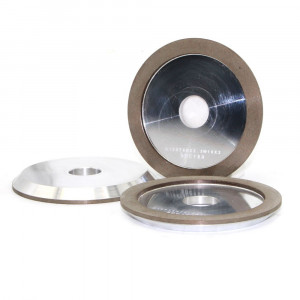 Face grinding wheel are used to grind circular saw, most often used grinding wheel types are 4A2,12V9,12V2.
Side grinding wheels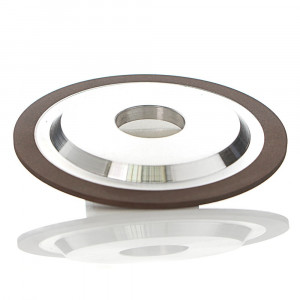 Side grinding wheels are used for CNC lathes machine to ensure the uniform wheel dimensions; Single and dual grits available to complete roughing and finishing in one process. often used types are AKE, 3A1 and 1A1, the body can be steel or aluminum.
Profile grinding wheel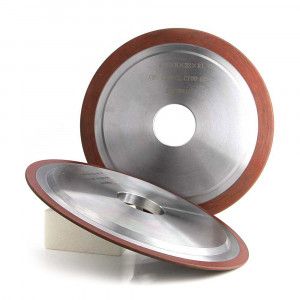 Applications: Diamond for carbide or inlaid carbide/steel (Bak-Pak); CBN for HSS, Jonalloy, or Stellite
Machine type: Available for all CNC and manual profile grinders using oil or Water coolant.Weinig, UT.MA, Schneeberger, Walter, Wadkin, Foley, SCMI, United, Tigra, Andi, Nielson
Grinding wheel types: 1A1R, 1F1R, 14A1R, 14F1R
Error: Contact form not found.